Apply your vision to the business.
---
The strategy is the direction and scope of an organization over the long-term, to meet the needs of markets and to fulfill stakeholder expectations.
The goal of most strategies is to build an enduring  competitive advantage by establishing smart market positioning (on a dominant scale or inside an attractive niche) or assembling the right capabilities and competencies for making or delivering a valuable offer. Companies undertake periodic strategy reviews and set direction and organizational structure on the basis of an analysis of their industry and some forecast of how it will evolve.
Our approach is to start with the classic review of the "static" capability of a company using some classic strategic analysis techniques, like:
Five forces analysis
PEST analysis
Directional policy matrix
SWOT analysis
Value chain analysis
Growth pyramid
Benchmarking
and blending it with the awareness that in a business environment that is constantly changing, only enterprises with strong dynamic capabilities can adapt to this new ecosystem, and shape themselves through a framework that facilitate innovativalue chain PEST SWOT analysison and the creation of value.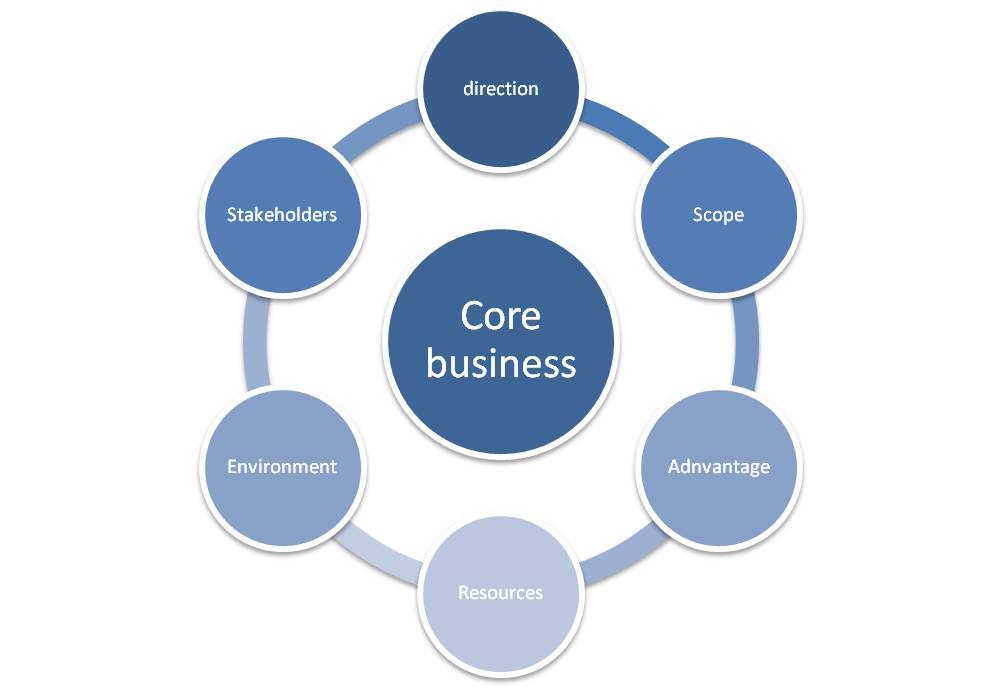 A different perspective and our experience in remodeling businesses can show weaknesses and strengths of your business model that your are not aware of.
  The six pillars of strategy
Direction 
Where is the business trying to get to in the long-term

---
Scope
Which markets should a business compete in and what kind of activities are involved in such markets

---
Advantage 
How can the business perform better than the competition or extend its lead in those markets

---
Resources
What resources (finance, relationships, skills, technical competence, facilities) are required in order to be able to compete

---
Environment
What external, environmental factors affect the businesses' ability to compete.

---
Stakeholders
What are the values and expectations of those who have power in and around the business.