Create a strong image and spread the voice
---
The company logo and the paper advertising materials are the centerpiece of the company's brand.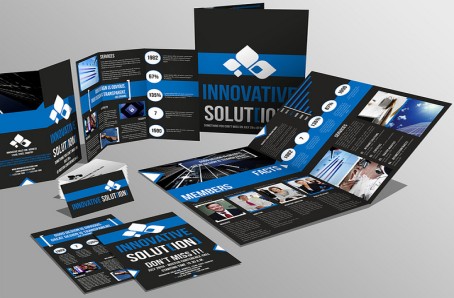 When you are trying to break in the American market, the first impression is based, other than the Company website, on the graphical  blueprint of your business, and especially now that people are exposed daily to way too many concepts, it is crucial to propose something that stand out. We offer our assistance in what is called "identity design": the visual part of your corporate identity, used as the carrier of your brand message.
What sets us apart is design focused on the goals that your company will set: creating graphic material is fairly easy, but tailoring it to what you need and what the American customer taste requires is harder to accomplish. We carefully research the market, your competitive advantage, the audience, and elaborate your ideas and feedbacks in a recognizable corporate identity.
We can build a recognizable presence of you brand in the USA starting from the Logo, the emblem of your image and values, and then moving to Advertising to create brand loyalty, brochure to give your sales team a tool to interact with customer and leave and enduring record of your product qualities, trade show material to capture your audience attention.
Our services:
Brochures

Business cards

Banners

Flyers


Logos
Our services:
Catalogs

Presentation folders

Trade Show graphics

Newsletters

Advertising