Opening a US Bank Account
---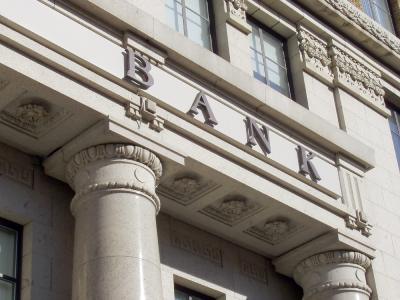 Any foreign nationality entrepreneur or worker can open a business bank account. You can open a US Business Bank Account if you are a non-us-resident or a non-us-citizen. In case of a business account you need a Corporation or LLC as business form, retrieve EIN (Tax ID Number) and then open the bank account.
The account will be in US Dollars. You can also transfer money to any country in USD or other currencies. Export America will help you in opening the account after you provided all the documents and fill out the opening account application. We will guide you through this part of the process and then together we will choose the best account type for your company.
Checking Account is your main, day by day operating bank account. You can use checks, wire transfers, cash withdrawal and debit card payment as the primary instrument for withdrawing money.
With a checking account you can make purchases, pay bills, and loan money to anyone you choose. You can also use a check to transfer money from your checking account from a bank to another.
Savings Account allow you to generate interest on balance you have in the account. Some banks limit the number of deposits and withdrawals you can make in a saving account.
Money Market Account pays interest at a higher rate than the rate paid on interest-bearing savings and checking accounts. The minimum required balance on a money market account is usually higher than the one used for checking or savings accounts.
Certificates of deposit (CDs), are bank accounts that require the account holder to make a deposit and agree to leave funds in the account for a specific amount of time. In return for this agreement, the financial institution pays interest to the account. Often, the interest paid on a CD is higher that the rate paid on other types of bank account The account holder is required to keep his or her money in the account until the specified term is over.
There are dozens of different banks and bank account types, we will direct you to the solution that optimize your business needs.
Clean and Accurate Bookkeeping
When you have a separate US account for your business transactions, your accountant can keep clean records and it facilitate the work of your tax preparer.
---
Prove Your Business to the IRS
You need to show to the Internal Revenue Service (IRS) that your business is really a business and not a hobby. You are a business if you have a separate business bank account, business cards, or a well-maintained set of business books.
---
Separate Business Account Required for Incorporated Businesses If your business is incorporated, the IRS requires that you keep a separate business bank account.
---
Clear records for the IRS
Hopefully, you will never be audited by the IRS. There is always that chance. If that happens, it's important to have clean recordkeeping and a separate bank account.
---
Professionalism
Professionalism means that when you write checks to suppliers, they see that those checks are coming from a real on-going business. If you pay taxes, the IRS sees that the tax payments come from a real business.