Documents and licenses:  a signature and you are ready to start
---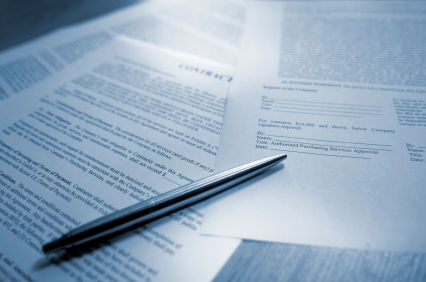 The legal registration of businesses is mandatory, but it is also beneficial for many reasons. Officially registered companies have access to services and  institutions from courts to banks — benefits that are not available to unregistered firms. And where firms are
formally registered, their employees can also
benefit from protections provided by the law.
Doing Business As (DBA): the first act of your incorporation, we verify the accessibility of your company's name when creating the corporation or LLC
Articles of Incorporation, Bylaws: we draft and file your articles of incorporation or organization, we inform you of the states decision regarding the formation of your business
Federal Tax ID (EIN): the Internal Revenue Service uses this number to identify your company as a business, and it must be included on all your tax filings. Also, banks typically require an EIN in order to open a business account.
Foreign qualification:  If your company expects to trade outside the state in which your company was formed, you may be required to file for a Foreign Qualification.
Registered Agent: Every corporation or LLC must have a registered agent. Basically it is a local (in the state of formation) person or company available to receive service of process on behalf of that company. You can decide to be your own Registered Agent for your company  or you can choose any other valid individual or company (as defined by your state's laws) to act as your Registered Agent.
Business licenses: Business licenses are permits issued by government agencies that allow individuals or companies to conduct business within the government's geographical jurisdiction. It is the authorization to start a business issued by the local government. We can help you find out what is needed for your particular business.
Filings Process
Your time is important and it is better to spend it on your business than filing documents. Let us handle the paperworks
Quality Check
We make sure that all the information you provided during the order process meets your incorporation State requirements.

---
Name Check
We evaluate a preliminary name check to see whether the business name you have selected is still available in your State of incorporation. Final approval of your name will be granted by the State.

---
Documents filed
We prepare your incorporation documents and send them to the appropriate agency. The time necessary to receive the State approval varies, but we can do it with expedited service, if necessary.

---
Documents Delivered
We will provide a complete package of documents and materials, including your incorporation documents and company form templates specific to the business type you chose to help you comply with ongoing formalities.

---
Post-Incorporation
You are ready to formalize your business, such as writing initial meetings minutes and issuing ownership shares/certificates. Also, make sure you have any necessary licenses and permits, and continue to meet ongoing compliance requirements.

---